Green Office Cleaning: The Benefits and What You Should Know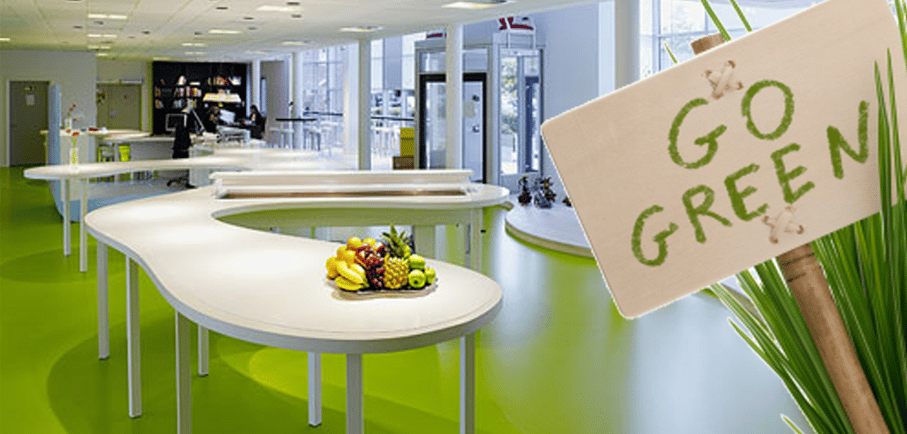 Many businesses and offices know the importance of keeping things clean, but what about keeping them clean and green? These workplace green office cleaning tips will help you on your way to becoming a cleaner, greener work space.
Why Green Office Cleaning?
Many businesses are not educated about the risks of common cleaners and about the benefits of eco-friendly cleaners. Unfortunately, too many countries lag in the testing and regulation of common chemicals. Many of the chemicals used in today's cleaning products are known to cause negative effects on health. These impacts include asthma, cancer, birth defects, and more.
Using these products on a regular basis can cause employees to become sick, and they won't even know why. Some people are especially sensitive to certain chemicals. Skin contact could cause irritation and rashes.  The regular practice of green cleaning will solve these problems.
Benefits of Green Office Cleaning
Just as there are disadvantages to using mainstream cleaning products, there are benefits to using green ones. Many of the chemicals and toxins used in cleaners can cause illness and headaches. A sick employee is not a productive one. Green cleaning will cut down on any negative reactions that your employees may have to common cleaners, such as rashes and chemical burns. This will increase productivity.
Deciding as a company to go green can also cause a snowball effect. Once you commit to using green cleaning products, you and your employees may opt to go green in other areas as well. If your employees know you are committed to sustainability, they may also make greener choices in their personal lives. This will create a healthier and happier employee community.
Going green can also save your company some money, and every business wants that. Green cleaning products are usually meant to be multipurpose. Instead of having a different cleaner for every task, you can have one cleaner for many tasks. Some companies even opt to have only one multipurpose cleaner and one bathroom cleaner. This streamlines the cleaning process.   It also makes things easier for your cleaning personnel and saves you money. Your company will also save money because your employees won't miss as much work due to sickness. It's truly a win win.
Customers place a high value on cleanliness. If your business isn't clean, customers will be turned off and may decide to do business elsewhere. If a customer sees you're devoted to eco-friendly cleaning, that may be an incentive for them to do business with you. These workplace green cleaning tips will not only help your employees, but your bottom line as well.
How to Find the Right Green Office Cleaning Products?
If you're not so knowledgeable about workplace green cleaning, that's okay. There are many resources online to help you on your journey.
GoodGuide – A Database of many thousands of green office cleaning, household, and personal care products. They rate each product based on its ingredients, and rate it from 1 to 10 for safety. They also have an informational blog.
Conclusion
Making the switch to green office cleaning isn't easy, but with these tips, you are now ready to come up with a plan. There are many benefits to going green in your office cleaning, so now is the time to make the switch and make your office healthier and more productive.
Visit our website at https://theofficecleanernova.com for a free cleaning estimate today!