Most effective and easy-to-use office cleaning vacuums to have on hand for your office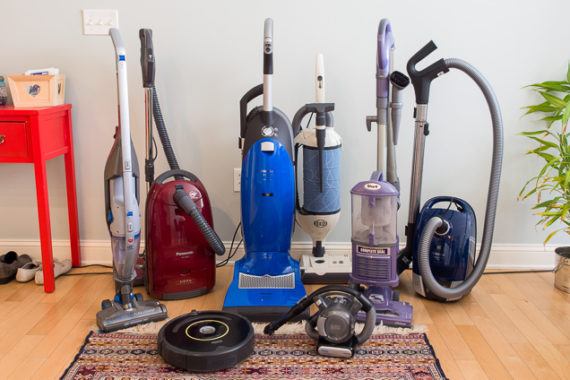 If your business is a retail store, hotel building, retirement community or offices and cubicles, you may have found yourself trying to vacuum the large carpet areas thinking inside "there's gotta be an easier, quicker way to vacuum this!"
Vacuuming can be fun for some people when it's a few bedrooms or an office, but when you're dealing with potentially thousands or even tens of square feet of carpet, the process can take a couple of hours.
If you want to get your vacuuming complete in less time, take a look at our recommended office cleaning vacuums that we've used over the years to help us get done quicker and more effectively:
The Proteam Backpack vacuum
Pros:
This vacuum has padded straps that hoist over your shoulders allowing the machine to fit on your back like a backpack. It's operated with a long wand and floor attachment, and is by far one of the quickest ways to vacuum large amounts of carpet at once.
Cons:
Although the straps are padded, the weight of the vacuum can begin to put pressure on our shoulders and back causing discomfort.
Freestyle cordless vacuums
Pros:
There are many brands that sell cordless vacuums at reasonable prices, including Shark, Bissell and Dirt Devil. The great thing about these is that they're light to carry and move around, vs the backpack office cleaning vacuum that can begins to cramp your shoulders over time.
Cons:
Most cordless vacuums have a battery durance of 20-30 minutes, making them more ideal for spot vacuuming vs vacuuming the entire carpet.
Stick electric brooms
Pros:
These super lightweight machines are extremely easy to pick up, handle and store, and unlike most cordless office cleaning vacuums that have a canister, electric brooms have a small passage within the head that stores debris and dirt and can easily be emptied when full. It's lightweight makes it super easy to carry around with you as you clean different areas within your office.
Cons:
All stick electric brooms are mostly designed for minimal vacuuming, so if your carpets haven't been vacuumed in a while and are in need of a good cleaning, these aren't the best choice.
Miele Canister vacuum
Pros:
Although most people use these for residential cleanings, floor canister vacuums can be very efficient when cleaning large office areas. The brand we like is the Miele canister, which comes with a long accordion hose and extendable wand to reach large amounts of carpet. 
With the canister being on wheels, you can walk wherever you need to and the vacuum will faithfully follow you as your hose gently pulls it along.
Cons:
Because it's a canister, it's a bit bulky to carry around, especially if you have to travel up any stairs. Besides that though, the Miele does a pretty awesome job!
Which Office Cleaning Vacuums Do You Like?
What office cleaning vacuums has your office, restaurant, church, school, or store used that you've found quick and efficient?
Share your feedback with us ad your response might just make it into our next article!
For more information on local office cleaning, click here